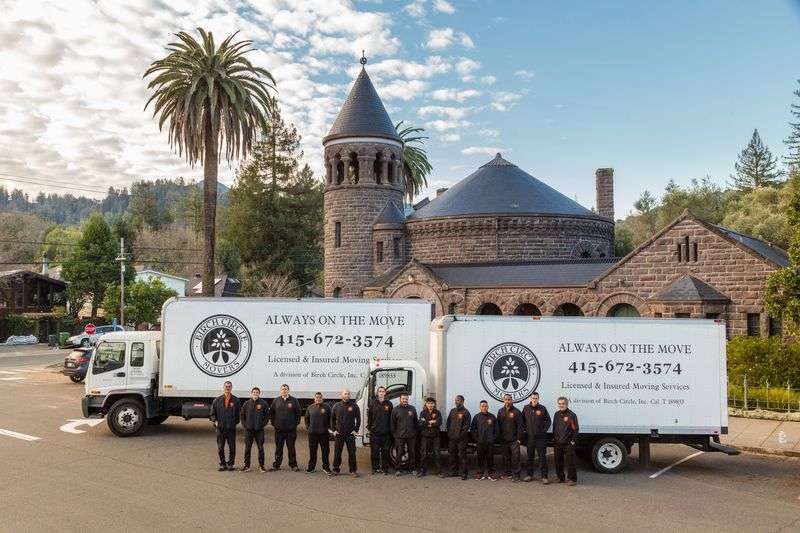 March 7, 2023
/
/
Comments Off

on Professional or Pirate Movers?
March 7, 2023
/
/
Comments Off

on Professional or Pirate Movers?
Professional or Pirate Movers?

Moving doesn't have to be a stressful experience. There are many benefits to hiring professional movers, such as saving time, money, and stress. However, it is important to make sure you hire a licensed mover so that you can avoid any potential problems that can come up when dealing with unlicensed pirate movers. Let's take a look at the benefits of hiring professional movers and how to avoid unlicensed pirate movers.

Benefits of Hiring Professional Movers

When you hire professional movers, you can save time and money on your move. Professional movers have the know-how and experience necessary to get your belongings safely from A to B without damage or extra charges. They will also pack, move, and store your items for you in an efficient manner so that you don't have to do any of the heavy lifting yourself. Additionally, most professional moving companies offer insurance coverage for damaged items, which provides peace of mind should something go wrong during your move.
Another benefit of hiring professional movers is that they are knowledgeable about local laws regarding the transportation of household goods across state lines or international borders. This ensures that your move is done properly and legally according to all relevant regulations. Plus, many moving companies offer additional services like packing supplies delivery, storage services, packing help, furniture assembly/disassembly services, etc., which can make your move even easier and more cost-effective in the long run.
How To Avoid Unlicensed Pirate Movers

The biggest problem with using unlicensed pirate movers is that they often lack adequate insurance coverage for their customers' belongings in case something goes wrong during the move (which happens more often than one might think). Additionally, these types of moving companies may not be aware of local laws concerning the transportation of household goods across state lines or international borders. Furthermore, some unscrupulous pirate movers may even try to scam customers by charging them exorbitant fees for unnecessary services or by overcharging them for their actual services rendered (i.e., double billing). To avoid falling victim to such scams, it's best to always do research before selecting a mover—make sure they are licensed and insured by checking online reviews or asking family/friends who have used them in the past. It's also wise to get written estimates from several different moving companies before making a decision on who will provide your service; this way you can compare prices and make sure you're getting value for money.

Hiring professional movers has numerous advantages compared with DIY moves; they save time by taking care of all the packing/unpacking work themselves while also providing insurance cover should anything go awry during transit or storage. However it's important to be vigilant when selecting a mover so as not to fall prey to unscrupulous pirate movers whose main aim is just making a quick buck off unsuspecting customers—always check online reviews or ask family/friends who have used them in the past before signing any documents! By doing this research ahead of time you can ensure that your move goes smoothly without any unpleasant surprises along the way!